Details

Category: News
Published: Thursday, 13 June 2013 07:49
Written by Klaus Mayer
Hits: 3380
This site is still very new but the conversion of the first images to Flash and HTML5 files is nearly complete and the site should now be working on most browsers including iPhones, iPads and Androids. Although the progress has been slow, I can now increasingly focus on adding new images, information, facts and opinions which may be of interest to visitors.
The main focus will remain on panoramic images from regional Australia because every country has large cities but very few countries have the large variety of natural scenery and more or less remote settlements where friendly locals still have time for a yarn without being affected by crazy traffic, hectic work and anonymity of the big smoke.
Details

Category: Panoramas-Northern-Territory
Published: Monday, 13 May 2013 10:35
Written by Superuser
Hits: 3603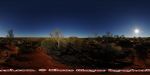 Panorama of sunset at Uluru aka Ayers Rock. The Uluru Kata Tjuta National Park is despite its increasing commercialisation a must see destination of many people's bucket list. While air travel provides a convenience alternative, only the long drive through the vast flat plains covered in red sand and small shrubs offers the feeling of excitement when Uluru appears on the horizon.
The unbelievable red colour of the sand and the location in the heart of Australia give this region the name Red Centre which will remain a must see destination for both locals and visitors.
Details

Category: Panoramas-Victoria
Published: Thursday, 31 January 2013 10:35
Written by Superuser
Hits: 3550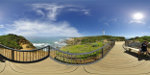 Panorama of Split Point Lighthouse in Aireys Inlet.
Split Point lighthouse from 1891 is a marvelous example of the lighthouses along the Great Ocean Road. Beautiful beaches and natural scenery attract not only thousands of local and overseas tourists but also retirees and Australians looking for a sea-change. Aireys Inlet is a small coastal town approximately 120 kilometres south-west of Melbourne.
Details

Category: Panoramas-South-Australia
Published: Monday, 01 July 2013 10:35
Written by Klaus Mayer
Hits: 3931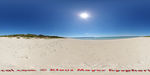 Panorama of Island Beach on Kangaroo Island.
Island Beach is a 4 kilometre long swimming beach in Eastern Cove approximately 16 kilometres south-west of Penneshaw.