Details

Category: Panoramas-Victoria
Published: Thursday, 31 January 2013 10:35
Written by Superuser
Hits: 3969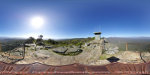 Panoramic views over Serra Range, Victoria Valley, Victoria Range, Lake Wartook and Mt Difficult Range from Reed Lookout.  Due to the outstanding views over most of the Grampians National Park this location has also a Fire Tower to spot fires in one of the world's most bushfire prone regions.
Details

Category: Panoramas-Tasmania
Published: Wednesday, 12 June 2013 10:35
Written by Klaus Mayer
Hits: 4154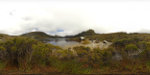 Boat shed at Dove Lake in Cradle Mt - Lake St Clair National Park.
The view across Dove Lake to the jagged dolerite peak of Cradle Mountain is considered as one of Tasmania's natural highlights. Cradle Mountain forms the northern end of Cradle Mountain - Lake Saint Cliair National Park in Tasmania's north. The NP is part of the Tasmanian Wilderness World Heritage Area which protects the remaining ancient rain forests, alpine heath lands and deciduous beech forests.